I'm Going To Get Hate Mail For This One
Pros: Beautiful Build Quality
Green Case Included!
Lots of Jacks
Good Power
Has Tidal
Cons: Expensive
Sound tuning can be sharper than I like
Don't like the UI – not really built for streaming
The button layout can be annoying
Overview:

Disclaimer: Yeah, I'm going to get hate mail for this review – inevitable any time you write a bad review of a $3,700 product. As always, I just write what I think, and I don't really care if you don't agree – write your own review. That said, this is just my opinion on a product I bought with my own money, and that doesn't mean you won't like it – you REALLY don't need to write me telling me how you feel – I REALLY don't care. Go listen to it for yourself, make your own opinions, agree with me, don't agree with me, and write a review (the guy I sold this to has heard it before and likes it). I'm sponsored by no one and I've made $0 on this silly hobby. This DAP just so happened to do poorly on my grading criteria, maybe it'll do well on yours. Cheers mate!
Up for review today is the Astell&Kern (A&K) A&ultima SP3000 (SP3K) DAP. Yeah, that name is way too long and has far too many & signs and random letters. I've been putting this review off for quite some time because I've been going back and forth on this DAP for quite some time. More on that later, first, let's talk about the DAP itself. The SP3k is the update to the…SP2k. Cool, at least that naming convention makes sense, unlike a LOT of companies' naming conventions. So…what are you getting for your $3,700?
Build Quality / Design / Specs (15/20):
First off, the build quality is fantastic, though I don't love the idea of having to apply a screen protector on the front and back yourself. It's a pain and you'll almost always get some piece of dust under the protector, giving you an obnoxious bubble. The body itself is really nice with that fancy 904L steel. The downside of being that it picks up fingerprints like glass. Luckily, there's a case, but more on that under accessories.
The design is also nice and feels like a luxury product. The power/volume button/wheel is pretty great and protected by the body of the player so you don't accidentally press it – at least in theory. In practice, it still sticks out enough that it's pretty easy to hit on accident – it's also a very easy button to press, so you'll accidentally turn it on and off repeatedly when putting it into a pocket. Additionally, the buttons are on the opposite side of the power/volume button. That's actually pretty annoying because if you're pushing the volume button in to turn the screen on or off, you're also probably hitting the stop/play button or the next/back button – that's not a good design. Other than that, the design works well and I appreciate having the outputs on the top of the player so I don't have to do goofy acrobatics when pulling it out of a pocket. Oh, and the power/volume button/wheel glows the color of whatever file quality you're playing, so that's cool – though mine stayed Red or Green most of the time for some reason (even when using MQA.) Points off for design since it wasn't well thought out.
For the specs, the SP3K has independent Dual Audio Circuitry and the latest DAC with HEXA-Audio Circuitry structure – whatever that means. I guess it means it sounds really good – it also supports MQA, and Native DSD512, 32bit/768kHz with Roon and LDAC wireless. It also has Quick Charge 3.0 and a Qualcomm 665 with 8GB of DDR4 – although A&K insists on calling it the Qualcomm 6125, which is the same thing. This is the same flagship CPU you'll find on…well…everything else. That includes the $400 Shanling M3 Ultra and just about every other modern DAP. What the Shanling M3 Ultra does not have are two AK4191EQs and four AK4499EXs. A&K doesn't really mention the wattage output levels, so it's tough to compare that to other DAPs.
Accessories (10/20):
The SP3K comes with just a few accessories – Top, bottom, and front/back protectors, a USB C cable, and a Green leather case. The only accessory worth talking about is the Green leather case – it's made from French goats (and I love Green.) How are those different from U.S. goats? I have no idea. But apparently, they are fancy AF because a replacement case is $200. Odd because it looks a lot like the Shanling M6 Ultra case, which is only $40. So, those French goats are just really fancy. Once again, this is a luxury product with luxury product prices, but it's the only nice accessory that comes with the SP3K. The Cayin N7, which is $1,700 cheaper comes with much nicer accessories including multiple adapters. The iBasso DX240 also comes with nicer accessories for almost $2,000 cheaper. Maybe make the body of the DAP out of a cheaper material and you'll have money left over for an actual luxury experience when the buyer opens the box. But at least it came with a case.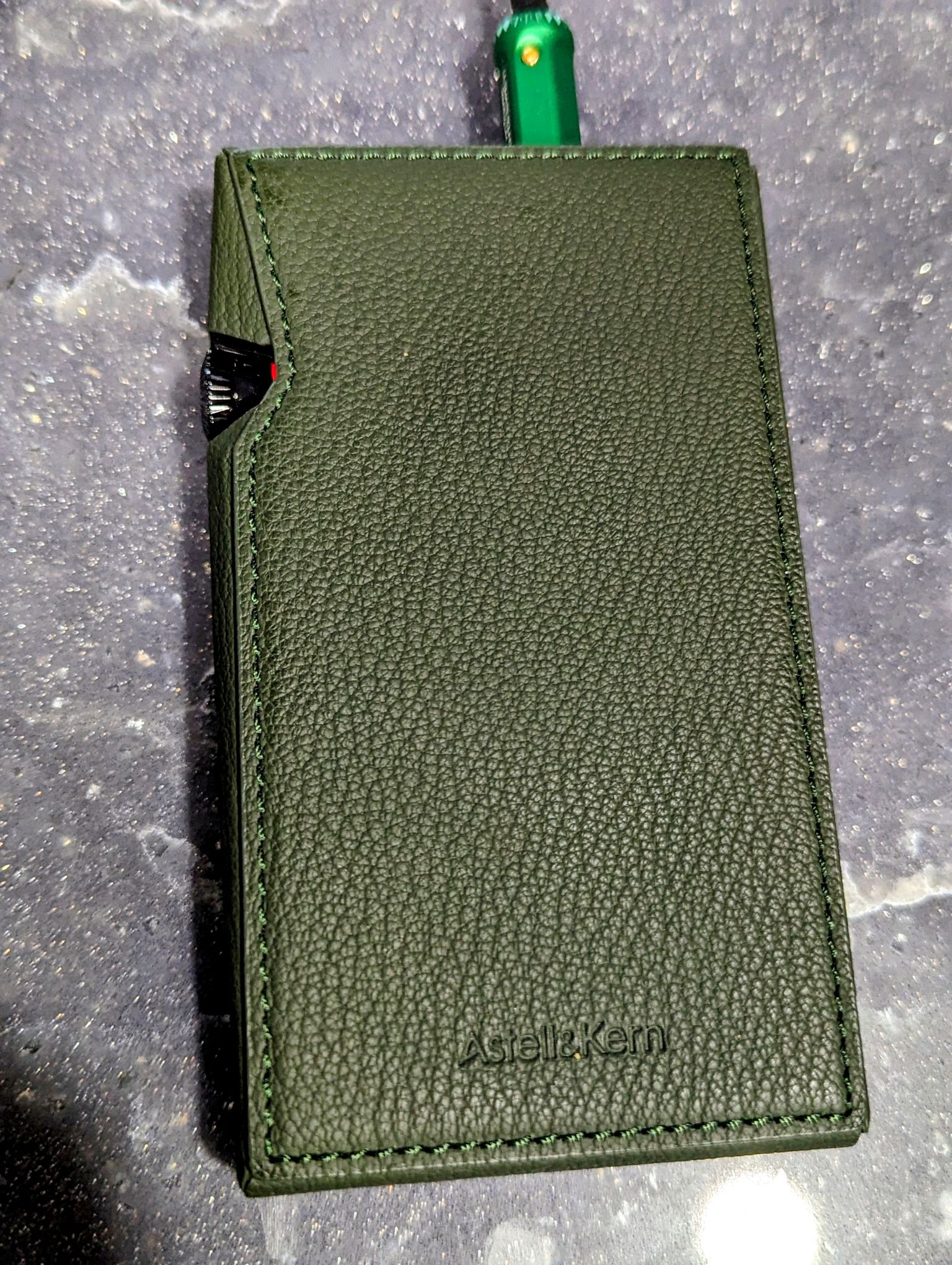 Software / Setup / Ease of Use (5/20):
Hate it. The locked Android ecosystem just sucks. There's a built-in Tidal app, that after you log into it doesn't show your normal Tidal home screen, but some random stock version. To get to your music, you have to tap the symbol in the upper left corner and select My Collection, then, swipe left to get to your normal playlists, etc. It's a pain and one that you don't have to deal with on the N7 or M6U. Once you've logged in, you still have to go through 3 button presses to get to the built-in Tidal app, and while the normal Tidal app is downloadable and doesn't have the interface issues the built-in does, it doesn't work as well with the SP3K either – and then you have two Tidal apps.
So, not for streamers then. If you just put your music onto an SD card, you'll have a better time of it since the built-in player is always the homepage. A&K went through all of the efforts of having MQA and allowing streaming, unlike the LP6, and it just feels like an afterthought – a bit of a bummer.
Performance / Sound (15/20):
The battery life on low gain is just mediocre – not amazing or even good. It's about 8 hours, which is about as average as you get. It's still likely capable of powering most full-size headphones though for a good amount of time. Just don't expect to power a Susvara for 8 hours…or possibly at all, I still don't know the balanced output wattage amount. It is nice to have a 2.5mm on here as well, but I can count on two fingers the number of IEMs I'm gotten that came with a 2.5mm cable stock.
OK, sound, if everything else is just OK, the sound must be great right? Just like everything else on the SP3K, that answer has caveats. My initial impression of the SP3k was sharpness. Over the next few days, the sound grew on me, but what I realized was that the SP3k is exceptionally detailed, with good resolution, and a very neutral sound. I personally prefer a warmer sound like the M6U, the DX240, and the N7 over the sound of the SP3K, but, that doesn't mean that the SP3K is bad at all – in fact it's extremely good, but it will highlight the weakness in your music very quickly. If you have a treble sensitivity like me, it may be best to avoid it. Keep in mind that a lot of people absolutely love this DAP, so keep in mind what you like when purchasing.
Comparisons / Price (3/20):
This is where I really think this DAP drops the ball. For less money, you can get the HiBy RS8, the Cayin N7, the iBasso DX320, etc. I prefer the sound of these and I definitely prefer the price. Without the space-ship steel body and the goat leather case, this feels like it should run about $2,000. But, for some people, the luxury touches make it worthwhile, and it's definitely cheaper than the L&P LP6. I'm more of a function-over-form sort of person, so the luxury touches don't do it for me. Also, the N7 has just as much luxury (other than the metal-glass body) with a sound signature I prefer, better accessories (although the Yellow case isn't for me), and a sound signature I prefer – all for $1,700 less.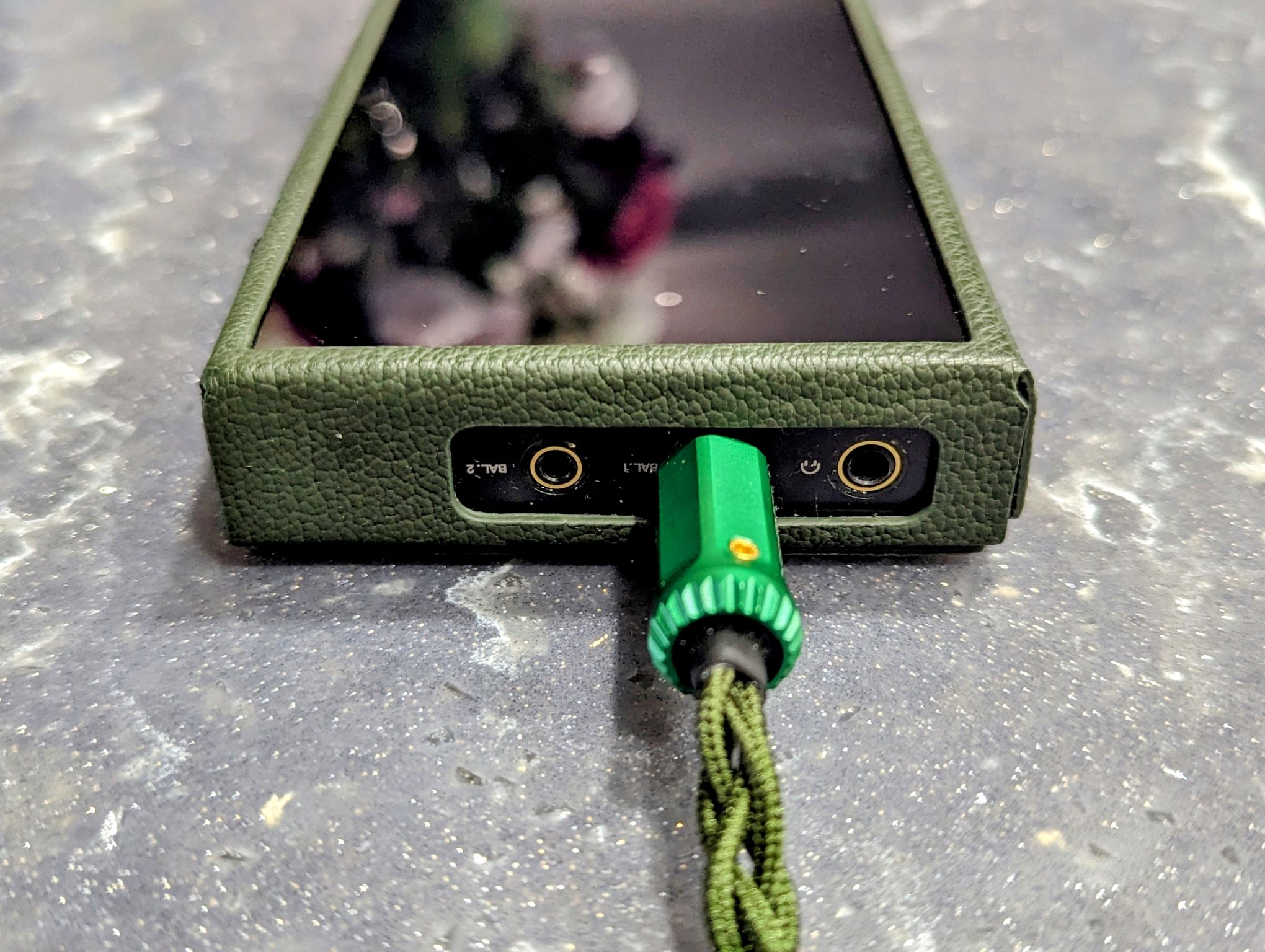 Conclusion:
Yes, some people love this DAP; yes, some people think the price is worth it; yes, that's OK. I suggest that you go listen to one before you buy one – the cost of travel may be worth the difference between this and something cheaper. Just because I don't love it, that doesn't mean you won't. Get the best you can afford, but make sure that you like the sound of the SP3K before you buy one!
Wolfhawk's Rating: 48/100